In our final Mother's Day interview, Esther Sylvester shares how the gospel gives eternal value to the unseen and invisible sacrifices of motherhood. She also opens up about the 'exposing' work of motherhood in bringing out the best and worst in her character, and how God has brought healing to her childhood insecurities, triggers, and Mum guilt. Finally, she shares what discipleship looks like in her imperfect home, and why being a 'perfect Mum' is not ultimately the end goal of Christian parenting and discipleship. 
Tell us a little about yourself!
I'm Esther and have been married to Andrew for almost 10 years. We have four children together – 6, 4, 2, and 7 months old. I'm very much in the trenches of parenting young children, which at times feels like multiple full-time jobs at once, so I've put working as a high school teacher to the side this season to work at home and be present and available to my family and community.
We worship with the saints at Chatswood Presbyterian Church, and I minister with Andrew to the youth and young adults there. I love meeting up with other women to share life and read the bible together. Only recently have I started rekindling old hobbies that had been long buried under piles of nappies and laundry. I'm enjoying playing social netball with other school mums, picking up dusty instruments, and going to concerts and social events childfree!  
What does being a Christian Mum mean to you? What makes Christian motherhood distinct? 
When I look back at my 6 years of being a mum, I sometimes wonder what's actually different between me and a mum who doesn't know Jesus. Being a Christian mum doesn't really change much of the grind we go through. There is still laundry to wash, meals to plan and bums to wipe. We still have lunch boxes to pack, dirty high chairs to wipe down, and millions of story books before bed. Christian mums also deal with tantrums, bickering between siblings, mini power plays and issues with obedience. On the surface, the manual and emotional labour involved in raising young children seems identical to everyone else. Exhausting. Unseen. Frustrating. So, what difference does Jesus make?
If you trust in Jesus, you are not living for this world, but for eternity. Knowing the end of the story informs how I live today. Zooming out and seeing how my life fits into the big story of God's plan for the world helps me see the significance in my work in motherhood. Even though the world may not see or value my work or sacrifices, God does and cares.
Being 'just a mum' may not directly influence or 'contribute' to society, it may not fulfil my career ambitions and other life goals now, it may not give me power, income or worldly affirmation in the way that KPIs at work and promotions may do, it may not even give me many returns in my 'investment' and sacrifice in seeing perfectly behaved saved children, but I know my work is kingdom work nonetheless.  
Motherhood is lasting work because I'm growing and nurturing people for eternity. I know my work as a mum, though largely unseen and unappreciated, matters as I go about forming little disciples for Jesus to also see their life in view of eternity. Knowing that Jesus will soon return to judge and renew the world helps me to see that the goal posts that society chases are mirages that will constantly move, and though they appear to offer security and happiness, they are only temporary and will fade and disappoint us eventually.
As the saying goes, "all that glitters is not gold". What we think are benchmarks of success and happiness in motherhood are false realities that will leave us unfulfilled, just chasing the next goal and the next. When I recognise that this is not our home, that we're just passing through and doing our best for the glory of God, waiting patiently and purposefully for Jesus to return, it helps shape how I live my life now and my hopes and goals for my children.  
Secondly, my identity in Christ takes precedence over any kind of identity I have as a mum. If I idolise and worship my motherhood and my own children – which we all fall in and out of regularly – I've found that it leads to my own kind of legalism. It becomes harder to distinguish between freedom and moral issues in motherhood, and we start becoming resentful, anxious, threatened and defensive when someone else's 'best for my family' decision is different from mine.
Freedom issues in the decisions we have in birthing, feeding, sleeping, discipling, schooling, working… you name it, become so tied to our identity and purpose that it can even become blurry in the church if we're not careful. Anyone in an online mum's group can tell you that there's lots of shame and guilt thrown around because people's identities are caught up in what they do and think is 'best' as a mum for their kids. But as a Christian mum, I've had to learn to be secure in my core identity in Christ and not worship my motherhood. The gospel destroys legalism and idolatry as it centres of Jesus, the king of my life. I can hold these freedom issues loosely, and say, "that's great for you!" even if my decisions are different and be genuinely okay with that! 
Thirdly, sometimes I hear the message that motherhood disempowers women to become martyrs for their husbands and children. For me, the key misunderstanding here is that I am not living as a martyr for my husband and children because they deserve it or are so irresistibly loveable. In fact, I'm not doing it for them at all. I am living for the Lord. My boss is Jesus. I am answerable to Him in my heart posture and attitude towards the work He's given to me. He calls me to follow Him and lay down my life, to live as a servant to others, to humble myself and consider others better than myself – just like He did for me.
Fearing God, I live to serve the Lord in my current assignment as a mother. How that translates to being a mum is that I choose a joyful narrative of motherhood rather than a complaining bitter one. Trusting God's goodness, I see that if the work's got to be done anyway, why not choose a posture of willing surrender over a white knuckled surrender – that motherhood isn't something to endure and suffer through, but something to enjoy and mindfully and purposefully engage with.
I can raise my eyes out of the laundry basket and from the mess of the dinner table, the tense conversations with my obedience resistant children, take a breath and see that God my father loves me and has already worked to win me unconditionally into his family through Jesus. Pleasing my God who already demonstrated his love for me completely is my reason to get up in the morning and get on with it with a thankful heart.  
How has God used parenting to grow and sanctify you so far?  
I don't think anything could have prepared me for how much parenting exposed me. Parenting brought out the best and worst in me. My heart swelled with pride and joy when my babies achieved little milestones, when they lovingly gazed into my eyes like I was the love of their life, when they shuffled their little bottoms into my lap, chubby hands clasping a book to read. There are certainly precious moments that I savour that make me want to be the best mum to these delicate impressionable little people.
I mean, none of us begin our parenting journey wanting to be horrible yelling monsters at little kids who can't control their big emotions, but it's amazing how soon this happens. Kids trigger deeply held insecurities and issues that we as parents haven't properly dealt with from our own upbringing and reveal idols we didn't even realise had taken up space in our hearts. Our parenting failures can unleash wave upon wave of guilt, shame and anxiety when we can't seem to produce the results that we think we need to. Have I messed up my child now? Is it too late to fix them? I'm the world's worst mum. I should have been more patient and kind.  
In my short parenting journey so far, I've been so deeply confronted by my insufficiency and incapacity to address matters of the heart in my children in a way that I'm proud of, let alone that pleases the Lord. I've been shocked by how angry I can get, how triggered and overwhelmed I can become over my children's self-centred attitudes and behaviour. I would engage with their battles, match their emotions, react to their seeming disobedience, and lay down the law to show them who's boss – in the name of discipline and correction.
In His patience and kindness, the Lord has been gently revealing to me that though I may have good intentions, I have been going about things the wrong way. I'm still learning and practicing this, but He's been teaching me that I'm not in control – and that's okay. He's in control. Not only that, but He's the best parent to me as He is to my children. The goal isn't to control their behaviour, the goal is to address their heart, and shape their worldview for good and tough times. I stuff up in sin just as much as they do, if not more, and what a loving, gracious God I have who patiently and lovingly forgives and corrects me without losing it at me! He doesn't want me to just do the right thing, He wants me to love and obey Him because we want to!  
If the goal of parenting is to raise good, happy, well-behaved, high performing kids, I would only be at the mercy of a vicious cycle of being triggered whenever they misbehave or don't perform well, as it becomes linked to my identity and measure of my own success. I need to deal with myself before I deal with my children. I need to be quick to listen, slow to be angry. I need to realise that not everything is a sin issue, but that proper parenting requires me to get on their level and teach them skills, strategies with patience, slow scaffolding, repetition and grace. Though I can't control my children's behaviour, I can work to control myself. I can learn to engage in the ministry of compassion and mercy to these young souls who need patient, gentle nurture and love.
And when I struggle to do this consistently and fall short of what I should have done, instead of wallowing in my shame and guilt, I can repent to my loving Father who loves and forgives me, I can ask my children for forgiveness, and I can cling onto the Holy Spirit who ministers to my heart to give me new strength and hope to try again. Parenting reveals again and again that I am an imperfect mum who has a perfect Saviour. This is what I found to be true: God is faithful and loves our kids more than we do. We certainly make plenty of mistakes as parents – we miss opportunities and don't always set the best example – but God uses our weaknesses and sanctifies us all while He draws our kids to Himself. 
What does discipleship in the home look like for you currently? Have you been able to witness God at work in your children so far?  
The most common comment I hear about my kids is how much they all look like me. I get told often that I'm a cloning machine. It's like God in his humour pressed copy-paste four times with a pinch of Andrew somewhere in there – though he tries to make up for it with his love of matchy match clothes with the kids. What I've noticed over time is that they aren't just little copy cats of how I look… but of my behaviour and attitude, too! Yikes!
Sometimes, it's really endearing and cute. Other times, it's frightening and sobering seeing them mirror your tone to their younger siblings or seeing them get angry at themselves for making a simple mistake. The longer I'm a parent, the more terrified I am that they will become like me because I am just so insufficient. In these discouraging moments, I remind myself that a perfect mum is not what they need to see. They need to see their perfect Saviour. They need to see a repenting mum, a forgiven mum, a mum on her knees asking God for help and hope.  
I could share about the practical things we do at home to teach our kids about their big God, like the books, resources, programs and devotionals we implement, family bible verse challenges and games, and so on. This will look different for every family but we are guided by Deuteronomy 6:6-7 that exhorts us to impress God's word on their hearts. It's one thing to know God and His commands, it's another thing to depend on Him. Discipleship in the home is essentially giving our children front row seats to our raw authentic walk with God – the good, the bad and the ugly and impress on them that God is sufficient for it all.  
So keep them close. Yes, even when it's hard, keep them close. Let them see you fail. Then afterwards, let them see you try again. Allow them to witness tears and then hear laughter when the tears are done. It's okay if they know you've been rejected because they will learn how to walk tall after their own rejections one day. Keep them close enough to have to hear you apologise – to them and to others. Let them dance around you during stressful days, let their raucous interrupt heavy silences. Because in order to understand how grace works, they need to see it work in your life. They need you – not who you are trying to be. After all, intimacy is a far better teacher than perfection. Of course I would love to see my children's faith grow and them take hold of it, but alas, it is not in my hands. So we parent as an act of faith, trusting that God will do His will in our children's hearts in His time. 
Enjoyed this read? Read the rest of this series!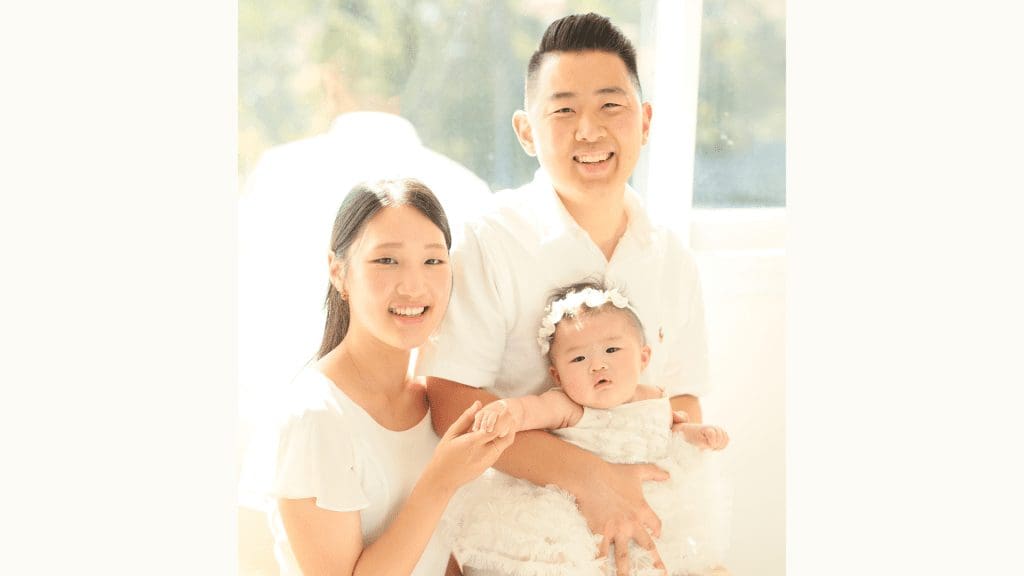 Jane Kang On Relearning Confidence and Contentment in God this Mother's Day
Jane shares the joys and challenges of being a new mother and how her gospel convictions shapes both her current parenting decisions, and future hopes for her daughter. She also opens up about her struggle with conceiving, and how she relearned to 'be still' and find contentment and confidence in God – regardless of whether she bore a child or not.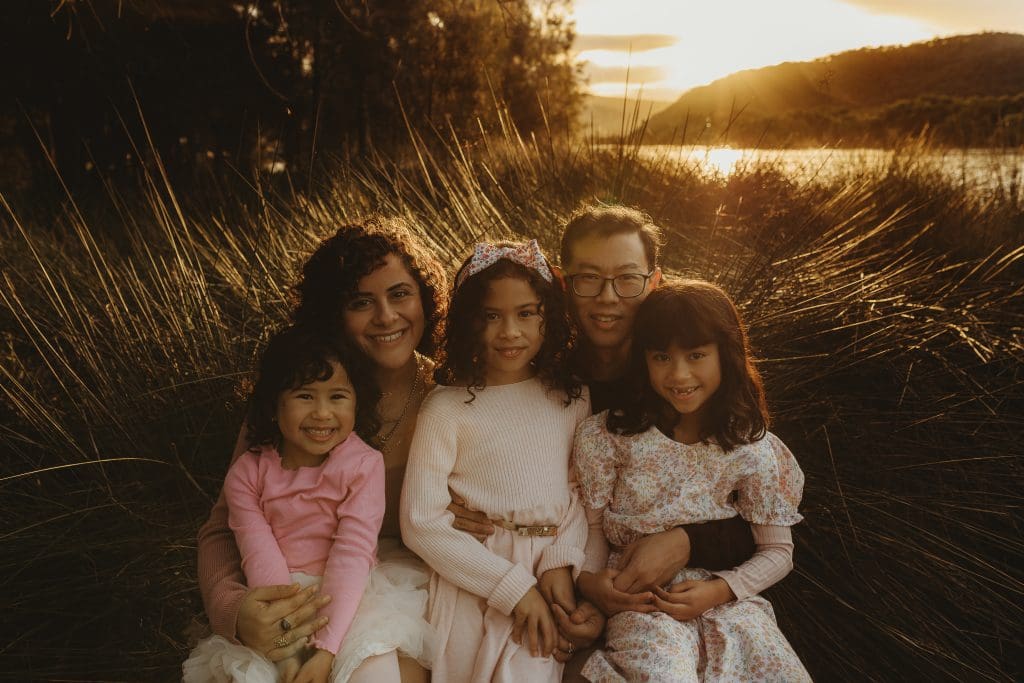 Sylvia Siu on Finding Hope and Healing as a Motherless-Mother
Sylvia shares the 'how' and 'why' of Christian motherhood, and how she's learned to 'grow up' as a Christian mother. She also shares the grief of losing her own mother as a teenager – firstly through disagreements and ultimately in her sudden death. Sylvia then shares how God has helped her to face her grief in motherhood and offers words of comfort to women struggling with a strained mother-daughter relationship this Mother's Day.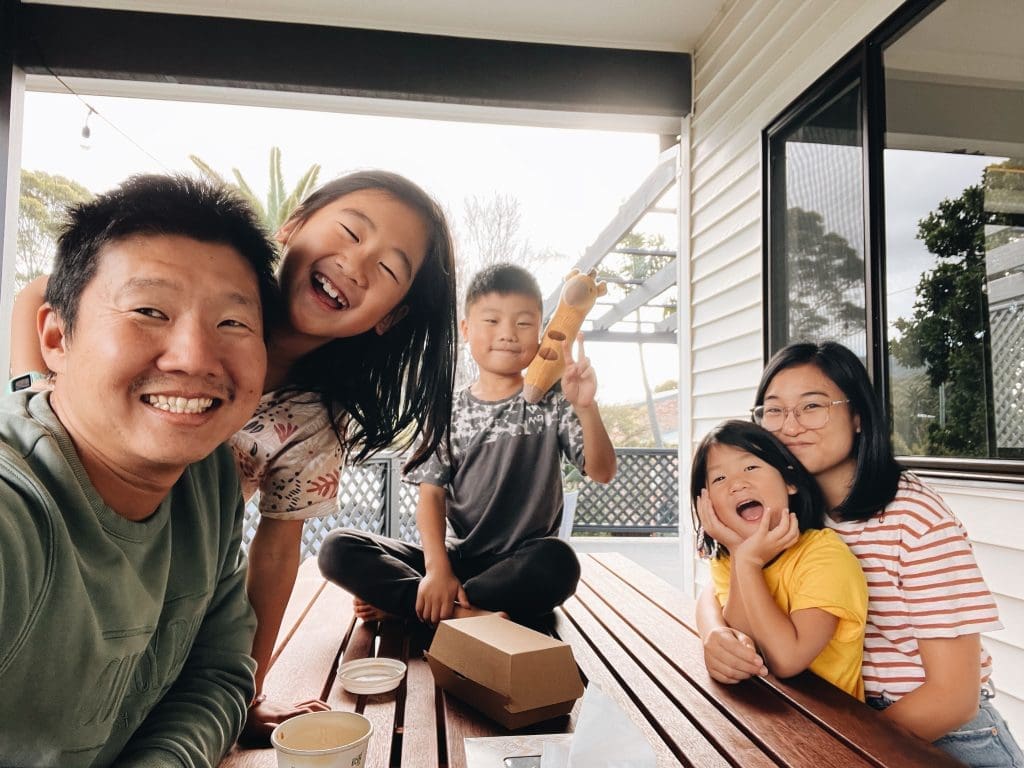 Rebecca Song on the Illusion of Control and Competency in Christian Motherhood
Rebecca shares how motherhood revealed the pride in her heart and 'completely obliterated' her illusion of control and competency. She shares the challenges of bringing 3 children under 4 to church – and that her 'success' in doing so revealed her impure motives, legalism and self-righteousness. It was only when she confessed her sin and limitations as a mother, did she learn to treasure the body of Christ, and see gospel community in all its richness and beauty.